Search Engine Marketing Service Memphis
Pay Per Click, a clear winner to start generating leads & sales today.
5 Engines Powering PPC Ads & Campaigns
Google has a ton of campaign types for businesses, while Bing has three. Let the team at Cliively recommend the best ad types for your business.
Google Ads
Google commands the bulk share of online searches. Google Ads can get your business found today in the Search Engine Results Pages (SERPS).
Microsoft Advertising
In the U.S, Microsoft Advertising (formerly Bing Ads) has 37.7% share of desktop search market. Don't discount the average 7.5 billion desktop searches or 46.4 million desktop users Google misses. Although the searches per month are smaller, the Cost Per Click (CPC) are sometimes less expensive than Google.
Display Ads
Display marketing offers a great opportunity to get your visual brand message across to customers. We can create and place your display ads.
Video Marketing
Reach your customers with Youtube Ads. Built-in analytics allows us to see how well users engage with video creatives.
Re-marketing
Re-connect with people who visited your website, but did not convert. Cliively can create custom audiences with Google Analytics or from a third party source and upload those to Google Ads for re-targeting.
Cliively take the nuts and bolts out of PPC.
6 Benefits of Using A Google Ads Pay Per Click Agency vs. Going At It Alone
SMB automatically Scale when they outsource their marketing. Don't worry about hiring employees or learning digital marketing. No extra office extensions, desk, or equipment. Let an expert take over – from campaign setup to monthly optimization.
Budget- Allocate a set monthly ad spend. Don't waste money learning as you go. The PPC experts already know the ends and outs of SEM platforms.
Integration– Connect your other marketing strategies with a cohesive message.
Results – SEM agencies can generate immediate quantifiable results.
Expertise – Keyword research is done for you. You don't have purchase expensive tools to find new keywords (let Cliively handle that!).
Time – SEO is slow and could take 6 months to 2 years to see any real benefit. SEM can get you found now.
Bonus– Local businesses benefit from using Local Pay Per Click Specialist who know the territory- Cliively is a PPC firm based in Memphis.
Open The Door To Local Professional SEM Services In Memphis
Traditional local marketing avenues such as print media cost a ton of money for a full blown advertising campaign (full page ads are $1,000 or more per printed publication plus layout design cost – 5 publications X $1,200=$6,000). You cannot target your services by location or demographics. It's harder to measure your return on investment of print media. With SEM, the metrics are built-in or can be customized with an analytics program. You can see real Return on Investment with SEM.
Here's just a short list of Cliively's Search Engine Marketing Services In Memphis:
Expert PPC Consultant (s) in keyword research and keyword expansion.
Custom Campaign Budgeting (if needed).
Ad optimization ( we don't let Google Ads tell us what to do)
Focus on conversions and return on investment.
Google Ads Search Certified.
Get copy writing for ads.
Monthly Reports.
Create banner ad designs & creatives.
Landing page design and copy writing (HTML, form design).
Use of bid modifiers – location, gender, time of day, day of week and custom daily budgets.
Advertise on Youtube with short 15 second to 3 minute long videos (we can create the video too!).
What Else Can Search Engine Marketing Help SMB Do?
To find new businesses
To promote a brand or products
To find new customers
Lead generation – not necessarily immediate sales
Increase income and customers
Do any of these symptoms describe why your business has not started with Pay Per Click Marketing?
Don't know how to get started.
Started but spent a ton of money on the wrong keywords, advertising the wrong products (or marketing products people don't want).
Not writing ad copy that gets visitors to the page.
Didn't spend enough time optimizing campaigns and overspent budget without any notable conversions.
Don't have an in house marketing team that understands Search Engine Marketing (in particular Google Ads and Microsoft Advertising)
Marketing team does not have the time to spend on Google Ads, especially keyword selection and writing ad copy.
Need help with the different pricing models and understanding when to use each one over the other
Don't know how to setup re-marketing campaigns, audiences, and other details.
Using Google Smart Campaigns, but Google is doing a crap job.
Don't know if it will be effective in driving the right people to a their business
Local Search Engine Marketing in Memphis can be done in a variety of ways to reach your target customers. Our PPC expert can work with you on a strategic ppc marketing plan to help increase traffic to find more leads and sales.
Put the cost of SEM up against any other types of marketing. An overall marketing strategy can look at the cost for media, management of the campaign, and any content that must be created. SEM works complimentary to your organic search (SEO), email marketing, and social media advertising.
Cliively's professional SEM team can get your pay per click marketing campaign setup within a week.
How Can A Business In Memphis Use Search Engine Marketing To Drive Traffic To A Website?
When a person searches for roof repairs or leaky roof, a home improvement or roofing company's pay per click ad could be the first listing found before organic search results. It's that simple……almost.
What is the difference between Search Engine Marketing & Search Engine Optimization?
Most people think Search Engine Marketing (SEM) and Search Engine Optimization (SEO) are the same thing. SEM and SEO work in different ways to get your business For local service businesses in Memphis, a combination of Search Engine Optimization, content marketing, and paid local service ads can go a long way to generate leads for your business online. SEM takes pieces from SEO, such as keyword research and an on page optimization, but that is where it ends.
SEO is getting your site to organically rank in search engines. But it could take 6-12 months to see any real results. Extra attention goes into earned media through backlinks, content marketing, and content writing.
For local service businesses in Memphis, a combination of Search Engine Optimization, content marketing, and paid local service ads can go a long way to generate leads for your business.
What are the pricing models of SEM?
SEM is a paid marketing strategy to get found in search engine result pages. Search Engine Marketing can get your website found today. There are many pricing models for SEM including pay per click, cost per click (CPC), cost-per-thousand viewable impressions (vCPM), cost per view (CPV), cost per action (CPA), and target return on ad spend (ROAS) plus more depending on the platform. Pricing models vary by platform. It's my job to determine which will work best for your campaign.
How much does Youtube Ads Cost?
The cost of advertising on Youtube, a popular video search engine, vary depending many factors, such a popularity of videos and competition for ad space. Expect to use the CPM (cost per mille) or CPV pricing models for Youtube ads.
You will need a minimum of $10 per day for your budget ($304 minimum per month). The average cost fluctuates depending on price per 1,000 views or CPC.
How much does Display Ads Cost?
On Google Display Network you have the option of using vCPM. If you are advertising on Google Search Networks, you can use CPC, maximize conversions, maximize conversion values, and Target Return on Ad Spend. The cost for display ads vary on many factors. However, you are always in control of the budget.
Get Your Time Back With Professional PPC Management Agency
If you tried to manage Google Ads campaigns without any experience, you probably found out that it takes a ton of time to manage. The time wasted learning the Google or Microsoft Advertising could have been dedicated to other business activities. Cliively offers professional Google Ads Management spanning account setup, monthly management, and audits.
Unlike traditional marketing investments, you only pay when an ad is clicked or view (Youtube). SEM allows more control of a marketing budget.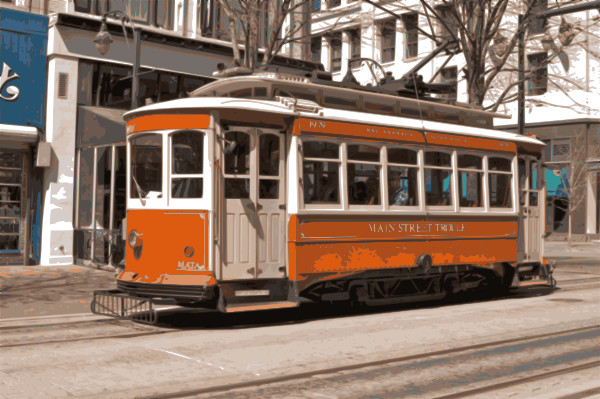 Work With A Knowledge PPC Specialist
Cliively's pay per click experts can help you build a lead generating campaign and help analyze data to understand your audience. Our PPC experts also can help setup custom feeds to create ads that center around your target demographic.
What does a PPC Expert Do?
A PPC expert creates the ads that you see at the top of Google or Bing Search Pages. SEM platforms have a ton of features to get reach your audience. Here are a few things PPC speccialist do:
Build a PPC strategy to help with your business goals.
Align ads with goals and brand.
Research audiences for ad targeting (keywords or actual audience.
Manage bids to maximize return on ad spend – CPC fluctuates based on many factors such as day of week, time of day, location,etc.
Tracking paid performance and provide reports. Ability to adjust bids to get a competitive advantage.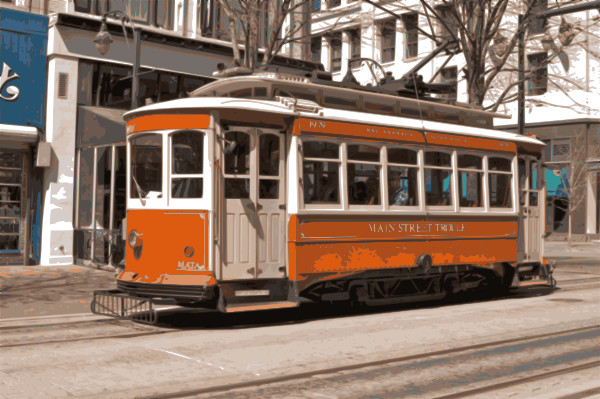 SEM Service Industries:
Real Estate PPC Management Agency
Real Estate Search Engine Marketing
HVAC PPC Marketing & Management
Lawyer PPC Marketing & Management
Attorney Search Marketing
Healthcare Search Engine Marketing
Medical Search Engine Marketing
Enterprise PPC Management
Travel PPC Agency
Dental PPC Marketing Agency
Dental Search Engine Marketing
B2B PPC Agency
B2B Search Engine Marketing Firm
Automotive Search Engine Marketing
Get Started On Your SEM Journey – Contact Cliively