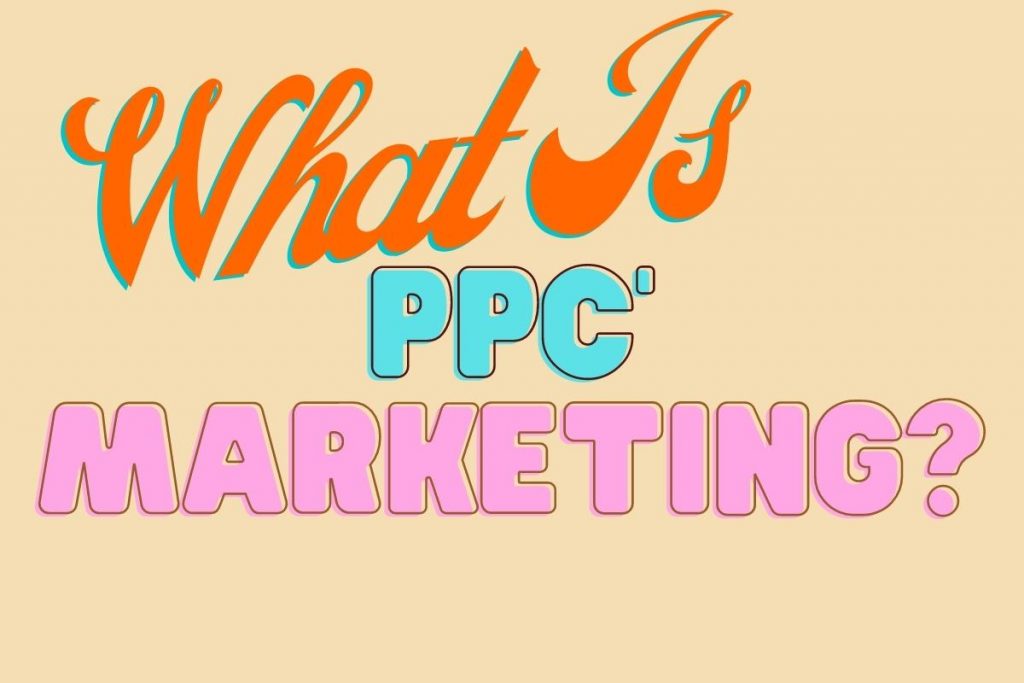 PPC stands for pay-per-click. PPC is a digital advertising model to help increase awareness, drive leads, and sales for a business.
Advertising platforms such as Google Ads, Microsoft Advertising, Adroll, Yelp Ads, Amazon Ads, and Facebook are all forms of pay-per-click internet advertising models.
What does SEM mean?
SEM is an acronym for Search Engine Marketing. SEM is using pay-per-click advertising to promote your business through Search Engines such as Google, Bing, or Amazon. These are the 3 major search engines for SEM.
What Are CPC Ads?
CPC Ads are ads that you pay for on a cost-per-click basis. CPC ads are bid-driven. You have to determine how much you are willing to spend per click to win the auction. Factors such as ad quality, relevance, and the bid amount are taken into consideration during auction run time. Every time a person searches on Google, an ad auction runs in real-time. Ad auctions happen in mere milliseconds. `
What Is Cost Per Click?
Cost-per-click (CPC) is the average cost you pay when someone clicks on an ad. Essentially, CPC is a metric in reports. Costs per click can be higher depending on location, device targeting, demographic targeting, and other considerations. Some like to interchange CPC with PPC. Yet, both have two different meanings.
The formula to calculate a cost per click is:
Cost-per-click=Campaign Advertising Cost/ Number of Clicks A Campaign Received.
PPC specialists optimize ads and keywords to lower the average cost per click. PPC accounts with large amounts of data usually can pay less because they have already been optimized over many months. When you first start with PPC, expect to pay high CPC costs, until the account has been optimized.
How much does it cost to market on Google?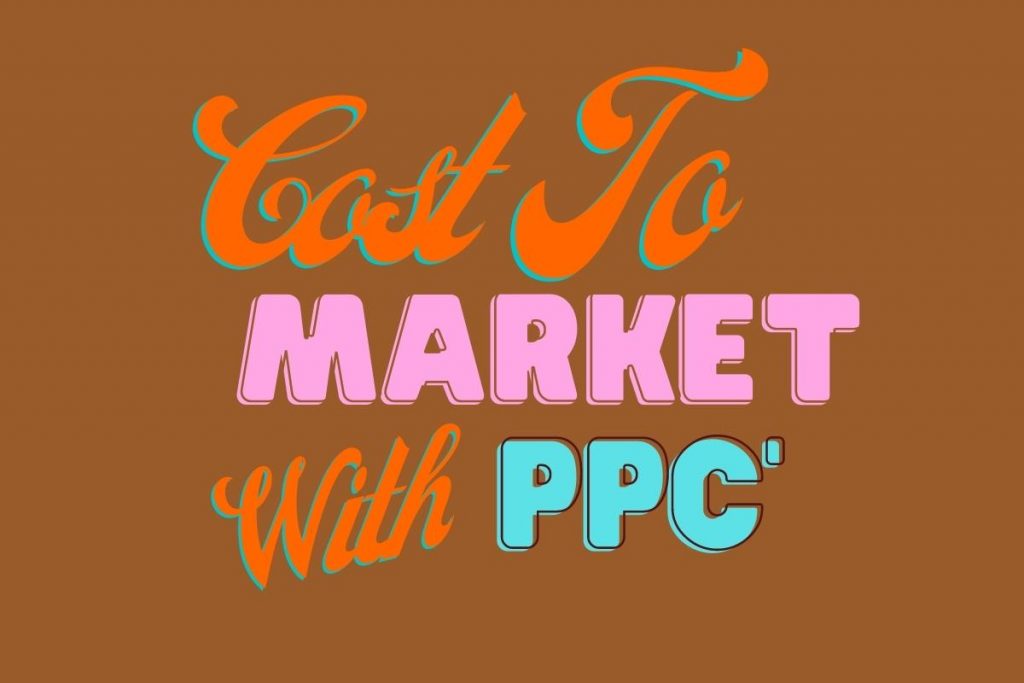 The cost for a PPC campaign varies depending on the industry, competition in search engines, and many other factors related to each specific platform. It's important to work with a PPC specialist who can create a customized PPC marketing plan for your business. There are a variety of ad types, placements, and cost to create the advertising with a PPC strategy. Thus the variations in cost per click (CPC).
How do you get a business found on Google?
There are two ways to get found on Google.
Organic Search Traffic using Search Engine Optimization
Paid Advertising on Google (Google Ads).
How much it cost to market on Google with both options vary depending on your business goals.
There are also various ways how you can promote a website on Google too.
How long does it take to optimize a PPC account?
Optimization depends on the amount of data received in the account. It can take as little as one month to optimize an account up to a year. The goal is to find keywords that drive action (conversions) for your goals.
What are conversions?
Conversions are actions that users take such as a sign-up, purchase, or make a call. Conversions are defined by the specific goals that your business would like to reach. Not all conversion goals are monetary or happen online. For example, a user may search see an ad for a product and click on a location landing page to determine if the product is in stock locally. The person drives to the store and makes the purchase. Purchasing in store after an ad click is considered an offline conversion.
Online conversion is a conversion that can be measured digitally. For instance, a user searches on Google for a little black dress. Your ad wins the first position bid in the Google Ads auction. The user sees your ad, clicks on it (that is when you pay), then purchases after clicking the ad. That's an online conversion.
It's important to know that all conversions don't happen on the same day as an ad click. Depending on the ad format, Google Ads allows up to a 90-day conversion window. During this time, the user may see multiple ads, receive an email for a coupon code, or see a relevant Facebook post about the product they viewed. Each one of these touchpoints is considered in the attribution model of conversions.
Conversions are the backbone of PPC marketing campaigns. It determines whether the campaigns are meeting business goals.
What is PPC campaign management?
Every PPC campaign needs hands-on or programmatic management. PPC is not a set it and forget it marketing strategy. Someone has to optimize ads, manage bids, create ad copy, and monitor advertiser compliance. It can be a learning curve when you first begin.
PPC campaign management is a service that digital marketing agencies offer to help manage paid marketing accounts. PPC campaign management agencies can manage Google Ads, Facebook Ads, Instagram Ads, Twitter Ads, and other social media platforms.
Digital marketing agencies will create the ads, manage budgets, perform keyword research, and optimize the accounts for each platform on your business' behalf. You pay a fee to PPC platform for ad cost and another to the digital agency to manage the accounts.
How do you bid on keywords with PPC marketing?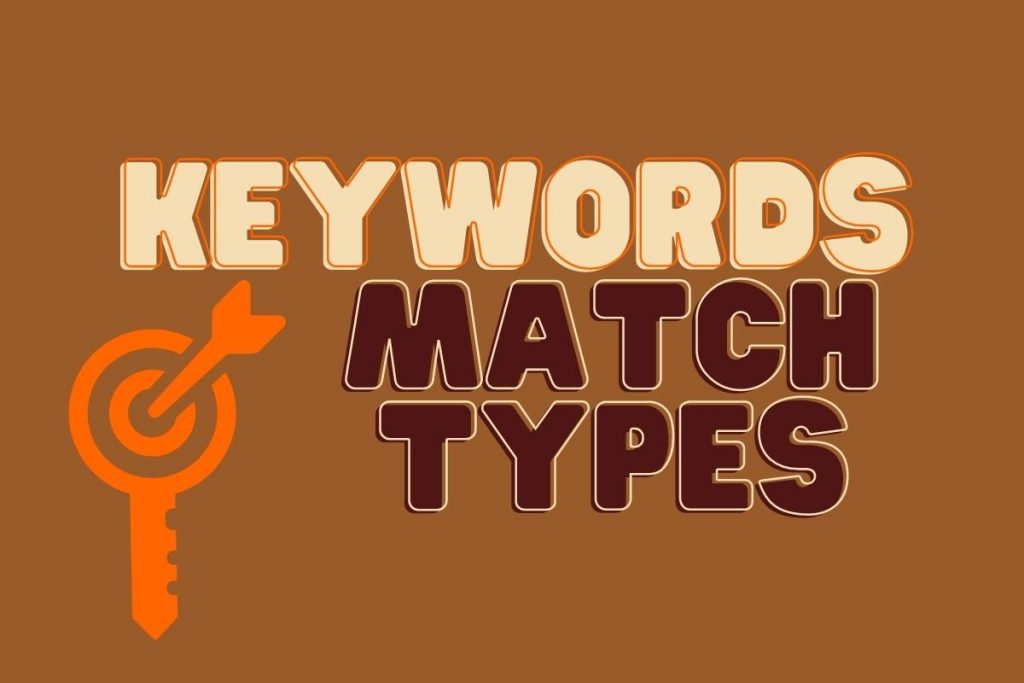 Google Ad Search and Bing Search [which uses Microsoft Advertising], are keyword-driven PPC advertising models. You create a list of keywords for each campaign. Then you set a bid a max cost-per-click at the ad group or keyword level. There are several match types for keywords.
Keyword match types
Broad Match Keywords
Broad match keywords match for any similar keywords. If you are running a branded campaign, broad match keywords are the best fit. You need to have an unlimited budget, time, and time to optimize the account, If you don't know the general keywords people use to find your website, the broad match will help you create a list of keywords. You can create negative keywords (discussed below) remove keywords from auctions. These keywords are top of funnel keywords
For example, if you use the keyword butterfly, then Google can match you for butterfly socks, fly, bug, butterfly pork chops, and other non-related keywords. Spare the use of broad match keywords
Phrase Match Keywords
Phrase match keywords are keywords that will match a phrase in any order. In Google Search, phrase match keywords have quotation marks at the beginning and end. If you have a phrase match keyword of "blue car", Google Ads will match this keyword to phrases such as blue automobile, blue car with a green stripe, a car with blue stripe. The order does not matter, so long as the two keywords appear within the user's query search. These keywords are more expensive than broad match keywords. Phrase match can be used for top or middle funnel ad campaigns.
Exact Match Keywords
Exact match keywords are usually the most expensive types of keywords. In Google Ads, these keywords are pre-pended and post-pended with brackets – [keyword]. These keywords will match any in order what you have in the brackets, plus longer phrases. The keyword [blue car] will exactly match blue car 4 doors, car in blue with 4 doors. Exact match keywords are usually bottom of the funnel keywords.
Negative Keywords
Use negative keywords with every PPC advertising campaign. Negative keyword management reduce wasted ad spend and improve overall CPC. Think of every keyword you don't want to be found for and add it to your campaigns or ad groups. In Google Ads, you create a negative keyword list at the campaign or ad group level. Many keywords have various meanings.
Let's go back to our butterfly meaning. Butterflies have a process called eclosing. However, eClosing is a trending keyword in the mortgage industry. These are two unrelated niches. Take the time to do a competitive analysis of your keywords. Negative keywords allow you to choose what keywords NOT to target.
What are the different types of ads in PPC?
Google offers the most robust ad placement opportunities. Here a just a few of the PPC advertising opportunities by platform. There are a ton of options including Reddit, Quora.
The three best ad formats are contextual search ads, images (static or interstitial animated images), and video. The more complex the ad type, the greater the cost to advertise. Videos for Youtube will cost more to make and have a higher CPC. Your PPC specialist can help you choose what will work best for your business.
| Google Ads | Microsoft Advertising | Facebook/Instagram | Amazon | Instagram | AdRoll | LinkedIn | Twitter |
| --- | --- | --- | --- | --- | --- | --- | --- |
| Search | Search | Boosted Post | Display Ads | Same as Facebook | Display Ads | Post Engagement Ads | Tweet Ads (Video, Display, et) |
| Discovery | Shopping | Events Ads | Contextual | Instagram Shopping | Facebook | Video Ads | |
| Shopping | Display (Yahoo Network) | Image | Product Listing Ads | | | Engagement Post | |
| Youtube | | | | | | | |
| Partner Network | | Video | | | | | |
| Google Display | | Carousel | | | | | |
| Re-marketing | | Instant Experience | | | | | |
| App Ads (Google Play Store Apps) | | | | | | | |
| Call Only Ads (mobile) | | | | | | | |
| Hotel Ads | | | | | | | |
| Local Services Ads | | | | | | | |
What is CPM?
Some platforms don't work on a cost-per-click basis, but a cost-per-millie (or cost per 1,000 views). Youtube and some advertising are based on CPM models. Before advertising on any platform determine which bid strategy will work best for your business.
Google Ads has several other bid types available that are based on machine learning. You can bid for targeted impression share. If you have 1,000 impressions estimated for a keyword, then you can tell Google Ads that you want to bid at most for 50% of the traffic. Google will set bids based on the campaign's budget.
Youtube Ads are run through the Google Ads platform. There are several bid models available specifically for Youtube such as vCPM and cost-per-view (CPV).
Google Ads also offers several smart bid options that are conversion-based bid strategies. A minimum number of conversions need to be recorded for smart bids to be optimized. You do not set a bid amount with smart bidding strategies. Google Ads set the bid amount based on your daily budget.
The first smart bid strategy is cost-per-action (CPA) but requires a minimum of 25 conversion actions per month for optimization purposes. CPA bid strategy may not use the entire budget. You will set a targeted cost per action.

Maximize conversions bid strategy allow you to optimize for conversions and use the entie budget.
Targeted Return On Ad Spend (tROAS) bid strategy allows you to optimize for a conversion value, while targeting a specific ROAS.
What are display ads?
Displays are also called banner ads. These ads are usually shown through a display network of billions of websites. Display ads are image formats in various sizes that people view on a variety of devices. Display ads can show on a multitude of devices and in-app (in apps found in the Google Play store).
Banner ads can be restricted in a variety of ways and can be used in re-marketing campaigns to target people who have already visited your website. Google Display Network (through Google Ads), Adroll, Facebook Ads, on Youtube, all have display ads both in-video an on search pages.
Are Shopping Ads included in PPC?
Shopping ads are included in pay-per-click advertising. E-Commerce websites can create feeds for various shopping platforms such as Google Ads, Microsoft Advertising, or Amazon. Each platform has specifications for shopping feeds.
Google Shopping works by creating a product listing ad. Google Ads then display's your ad along with site other comparable products. Users can compare prices and click on the ad that best matches their search query. Google Shopping is an essential PPC advertising strategy for e-commerce stores.
B2B Pay-Per-Click Ads
LinkedIn is the best way to reach customers for a B2B marketing strategy. A business can niche down and pay independent publishers within their category, instead of using any of the options listed. Most niche websites such as industry-based journals are the best direct methods to reach people in B2B marketing.